How You Can Help
We welcome people who are interested in participating in our efforts, especially people from communities that historically have faced discrimination, marginalization, militarism, and imperialism. If you would like to discuss ways to take part, please contact us.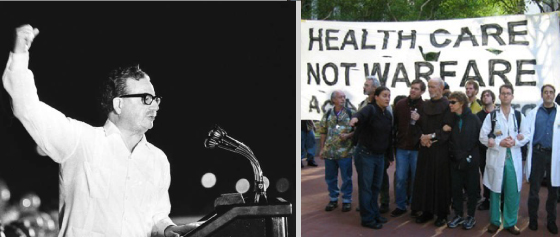 Please also consider supporting our work financially. You may make a tax-deductible donation by clicking on the Donate button below. If you prefer, you can send a check to us at:
Allende Program in Social Medicine
PO Box 2965
Taos, NM 87571
If you do send a check, please make your check payable to the Allende Program in Social Medicine.